What are TikTok subscriptions?
TikTok is a social media service that needs no introduction. In this article, we'll be focusing on how one could create and sell their own TikTok subscriptions, using payout services, like Kasu - which will enable you to give your client premium access to your content...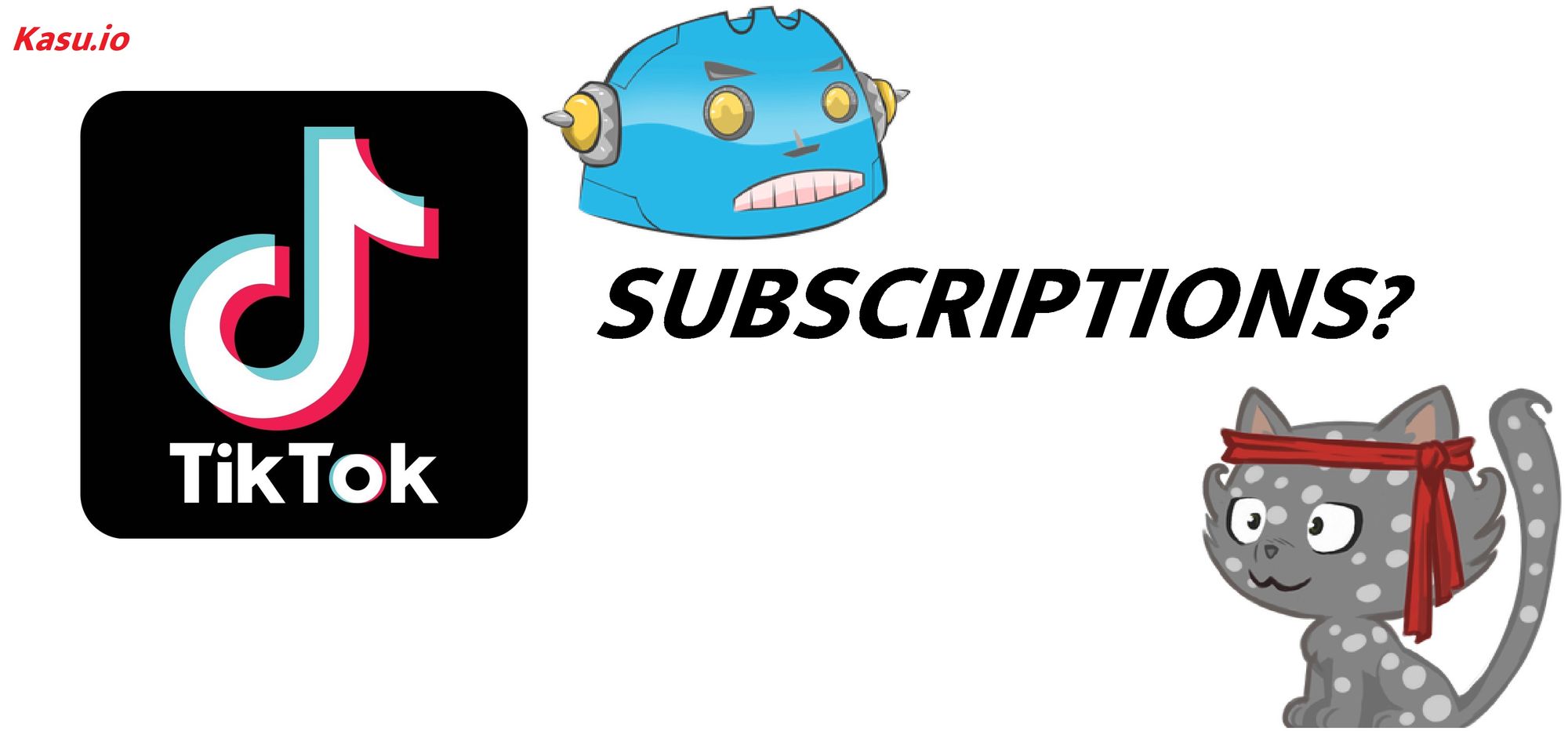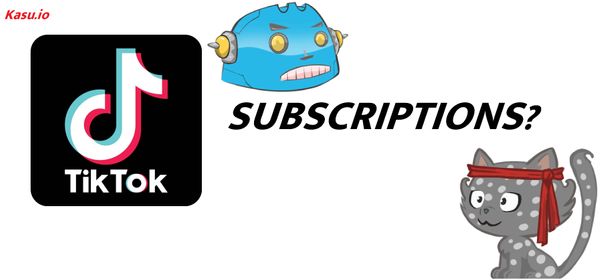 TikTok –as we've previously discussed on Kasu blog—is a social media service that needs no introduction. Originally named Musica.ly, this service was bought by ByteDance—a Beijing-based internet technology company founded in 2012 by Zhang Yiming—after which it exploded in popularity in the last couple of years—since 2018—because of its easily digestible format of short videos that fit in perfectly with the declining attention span of users. Now TikTok has been all the rage, driven in part because of COVID-19 induced lockdowns with most of the world staying locked up inside the home.
This has proven to be an incredible catalyst for TikTok's growth as a platform and as of June 2020, it boasts close to 800 million active users, with majority of them being young adults between the ages of 16-25. Originally a social network made for short 15-second, it has now been expanded to accommodate lengthier videos of 30 seconds and 60 seconds respectively.
What is the history of TikTok?
As we briefly described in the opening section of this guide, TikTok is a Chinese video-sharing social networking service owned by ByteDance, a Beijing-based internet technology company. Most of the content on TikTok involves short dance, lip-sync, comedy and talent videos.
As for its history, it originally started its journey as a Chinese-language app called 'Douyin.' TikTok is the name of its international, anglicized version. In 2017, TikTok's parent organization, ByteDance, spent up to $1 billion to buy musical.ly, a startup situated in Shanghai with an office in Santa Monica, California. Musical.ly was an online life video stage that permitted users to make short lip-sync and satire recordings, at first discharged in August 2014. It was notable, particularly to the more youthful crowd. Anticipating utilizing the US advanced stage's young users base, TikTok converged with musical.ly on August 2, 2018 to make a bigger video network, with existing records and information combined into one application, keeping the title TikTok. This finished musical.ly and made TikTok an overall application, barring China, since China has Douyin.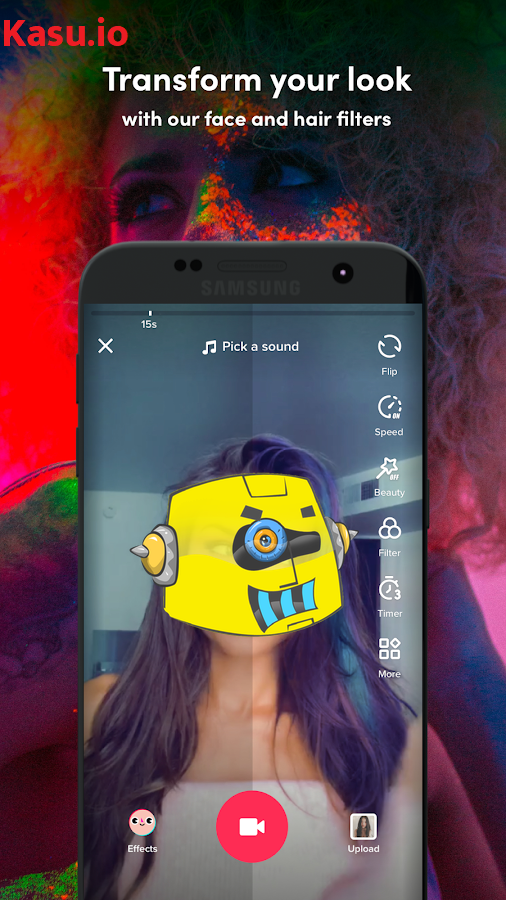 What are TikTok subscriptions?
Since it is not an official feature, we'll be discussing on how you can create and manage your own subscriptions on TikTok. TikTok Subscription is the place a camming model charges for access to their TikTok account. TikTok Subscription isn't an authority TikTok include. Along these lines, an outsider must be utilized to acknowledge installments (see above). TikTok Subscription is typically either membership based (charged by month, year, et cetera) or sold as "Lifetime Access". This guide will go over all that you have to think about TikTok Subscription.
What's Required To Get Started?
The prerequisites are madly straightforward. You should be eighteen or more established, a smartphone device and the TikTok application. That is basically it. In case you're enlisting for any of the genuine TikTok systems, you'll have to give an advanced duplicate of ID for age check. Any locales including grown-up models are required to confirm the age of those highlighted on the site.
How much can you make from TikTok subscriptions?
The extraordinary thing about TikTok subscriptions is the gaining potential is genuinely boundless. The more supporters you have, the more prominent the regularly scheduled payouts. It's dependent upon each model to drive memberships and convey quality Snaps to keep them bought in. Thousands every month is unquestionably conceivable, however there's no ensured salary.
Models who have a bigger after/client base (from camming or offering different administrations) will have a simpler time inclining up their supporter base. Models that are proactive about advancement will likewise have better achievement. There's an area further in this guide goes over the different ways you're ready to advance your TikTok Subscription.
As of late, TikTok Subscription has exploded. Numerous models are guaranteeing that they're making more off their TikTok Subscription than they are camming or clasps. This is principally because of the membership based nature of TikTok Subscription. TikTok Subscription is additionally engaging, because of the informing abilities (communicating with entertainers is a considerably more private experience than essentially viewing a video) and the entire 'in the background offer.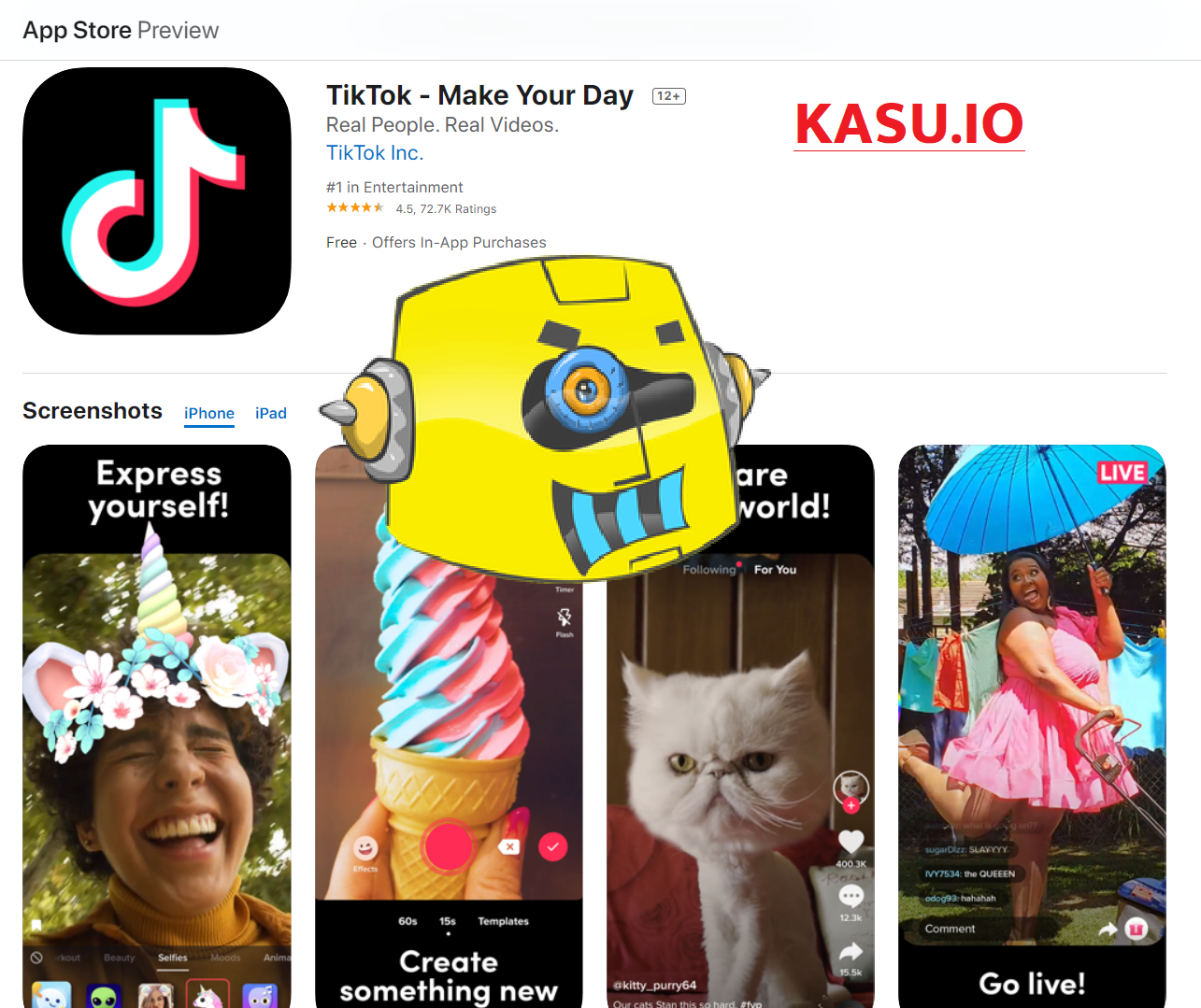 Lifetime Access Vs Monthly Subscriptions Vs Yearly Subscriptions
There are different ways that you can bring in cash off TikTok. You can either sell boundless/lifetime access, or membership-based access. The most widely recognized terms for membership-based access is either month to month or yearly. You could likewise sell half year, 3-month, 2-month or some other span you see fit. A few models will have diverse valuing levels for various membership spans.
Locales For Selling TikTok Subscriptions
The most ideal approach to process installments and oversee month to month memberships is through a system that bolsters TikTok. The systems that have practical experience in TikTok will even deal with the month to month rebills. Models get a warning at whatever point another client buys in, just as when they withdraw or a rebill doesn't experience.
What platforms can you use for payouts?
You can use platforms like Kasu.io for payouts, without revealing your identity. This is a super convenient way of maintaining your TikTok subscriptions.
Hope you learnt a lot about creating and maintaining TikTok subscriptions as an additional source of income for you. Please be sure to follow Kasu blog for more informative articles on more platforms.