How much do TikTokers make?
TikTok is a video-based content platform that needs no introduction. In this Kasu.io guide, we give a gentle introduction to TikTok, information on how much its top creators make and how Kasu.io users can effectively monetize on the platform...


TikTok is a service that needs no introduction. Originally named Musica.ly, this service was bought by ByteDance—a Beijing-based internet technology company founded in 2012 by Zhang Yiming—after which it exploded in popularity in the last couple of years—since 2018—because of its easily digestible format of short videos that fit in perfectly with the declining attention span of users. Now TikTok has been all the rage, driven in part because of COVID-19 induced lockdowns with most of the world staying locked up inside the home.
This has proven to be an incredible catalyst for TikTok's growth as a platform and as of June 2020, it boasts close to 800 million active users, with majority of them being young adults between the ages of 16-25. Originally a social network made for short 15-second, it has now been expanded to accommodate lengthier videos of 30 seconds and 60 seconds respectively.
If you are looking for a way to make some nice money off of your capacity to influence on TikTok, you are in the right place. We will first give a crystal-clear introduction to TikTok as a platform, describe the core features as well talk in-depth about how you could monetize your following by using payments platform like Kasu.io. If you follow this guide diligently, we can assure you that your TikTok following will expand rapidly and you can expect more bang for buck from your content.
What exactly is the history of TikTok?
As we briefly described in the opening section of this guide, TikTok is a Chinese video-sharing social networking service owned by ByteDance, a Beijing-based internet technology company. Most of the content on TikTok involves short dance, lip-sync, comedy and talent videos.
As for its history, it originally started its journey as a Chinese-language app called 'Douyin.' TikTok is the name of its international, anglicized version. In 2017, TikTok's parent organization, ByteDance, spent up to $1 billion to buy musical.ly, a startup situated in Shanghai with an office in Santa Monica, California. Musical.ly was an online life video stage that permitted users to make short lip-sync and satire recordings, at first discharged in August 2014. It was notable, particularly to the more youthful crowd. Anticipating utilizing the US advanced stage's young users base, TikTok converged with musical.ly on August 2, 2018 to make a bigger video network, with existing records and information combined into one application, keeping the title TikTok. This finished musical.ly and made TikTok an overall application, barring China, since China has Douyin.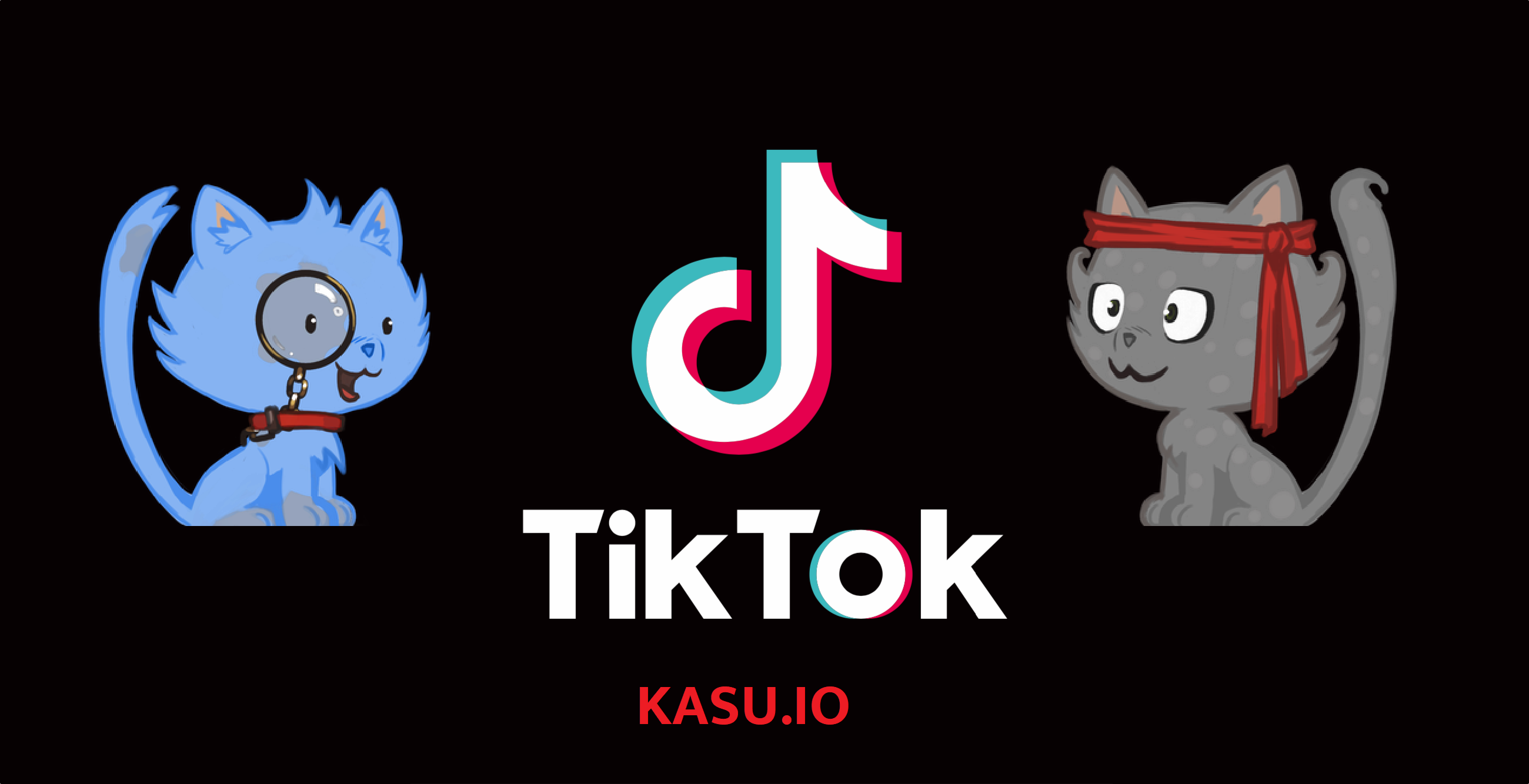 What are the CORE features of TikTok?
TikTok's core feature includes a portable application permitting users to make a short video of themselves which frequently highlight music out of sight, can be accelerated, eased back down or altered with a filter. They can likewise include their own sound top of the mood melodies. To make a music video with the application, users can pick mood melodies from a wide assortment of music classes, alter with a channel and record a 15-second video with speed changes before transferring it to impart to others on TikTok or other social platforms. They can likewise film short lip-sync recordings to mainstream tunes.
The application's "respond" include permits users to film their response to a particular video, over which it is set in a little window that is mobile around the screen. Its "two-part harmony" highlight permits users to film a video aside another video. The "two-part harmony" highlight was another trademark of Musical.ly.
The application permits users to set their records as "private." When initially downloading the application, the user's record is open as a matter of course. The users can change to private in their settings. Private substance stays obvious to TikTok, however is hindered from TikTok users who the record holder has not approved to see their content. Users can pick whether some other users, or just their "companions", may cooperate with them through the application by means of remarks, messages, or "respond" or "two-part harmony" videos. Users additionally can set explicit recordings to either "open", "companions just", or "private" in any case if the record is private or not.
Users are additionally permitted to report accounts relying upon the record's substance either being spam or wrong. In TikTok's help place under "For Parents", they promise the guardians that wrong substance for their kids can be blocked and rendered inaccessible.
What is TikTok's Trending AI?
While promotions have figured out how to bring TikTok an enormous level of presentation, its front line AI is the thing that keeps its clients dependent on the application. Fundamentally TikTok depends on AI innovation in two different ways. Both from the shopper and maker's side.
Consumer side: TikTok's calculations rapidly ingest singular inclinations. They catch both the "likes" and the remarks of the client just as record the length for which they observe every video. With the clasps being very short, it's calculations rapidly manufacture immense datasets.
Marketer side: AI additionally bolsters the substance makers in contriving viral recordings. It rearranges video altering and proposes improvements in parts like music, hashtags, and channels that are inclining or have end up being well known dependent on the classification.
TikTok exploits AI for the creation of recordings as well as for their conveyance. There's no need for the clients to indicate their inclinations after joining the stage.
Instead of just conveying suggestions the AI Algorithms are quickly provoked into deciphering their client's conduct and conveying content dependent on these understandings. In a limited capacity to focus time, they assimilate enough to make strikingly spot-on expectations with respect to which recordings will get a client's advantage. This, thus, drives client commitment.
TikTok's full-screen configuration permits each video to decipher both positive and negative signs from its clients. The positive sign is deciphered from the client enjoying, following or viewing the video till the end. A negative sign is deciphered from the watcher swiping endlessly or pushing down on the video. Signs are even deciphered from the speed at which the clients swipe away a video.
What makes TikTok stand apart from different stages applying suggestion calculations, for example, Netflix, Instagram and YouTube are that this stage altogether deciphers and chooses what the client will watch as opposed to introducing a rundown of proposals to the clients like Netflix and YouTube.
How to make money on TikTok as a TikToker?
Now that you are up to speed with everything TikTok—including its proprietary AI-based trending recommendation engine, it's now time for us to discuss about the ways in which you can make money off of it. TikTok provides an incredible amount of opportunity to make money. Many users of Kasu have this question of how they can become famous TikTokers and how much they make once they become that. Some of our most common incoming search terms include:
"famous tiktokers, can you monetize tiktok videos on youtube, how much they make, how much do tiktokers make, tiktok estimated earnings, how much money do tiktokers make, tiktok calculator, tiktok money calculator, tiktok calculator, tiktok money calculator income, tiktok calculator, tiktok calculator money, tiktok salary calculator, tiktok calculator, tiktok influencer calculator"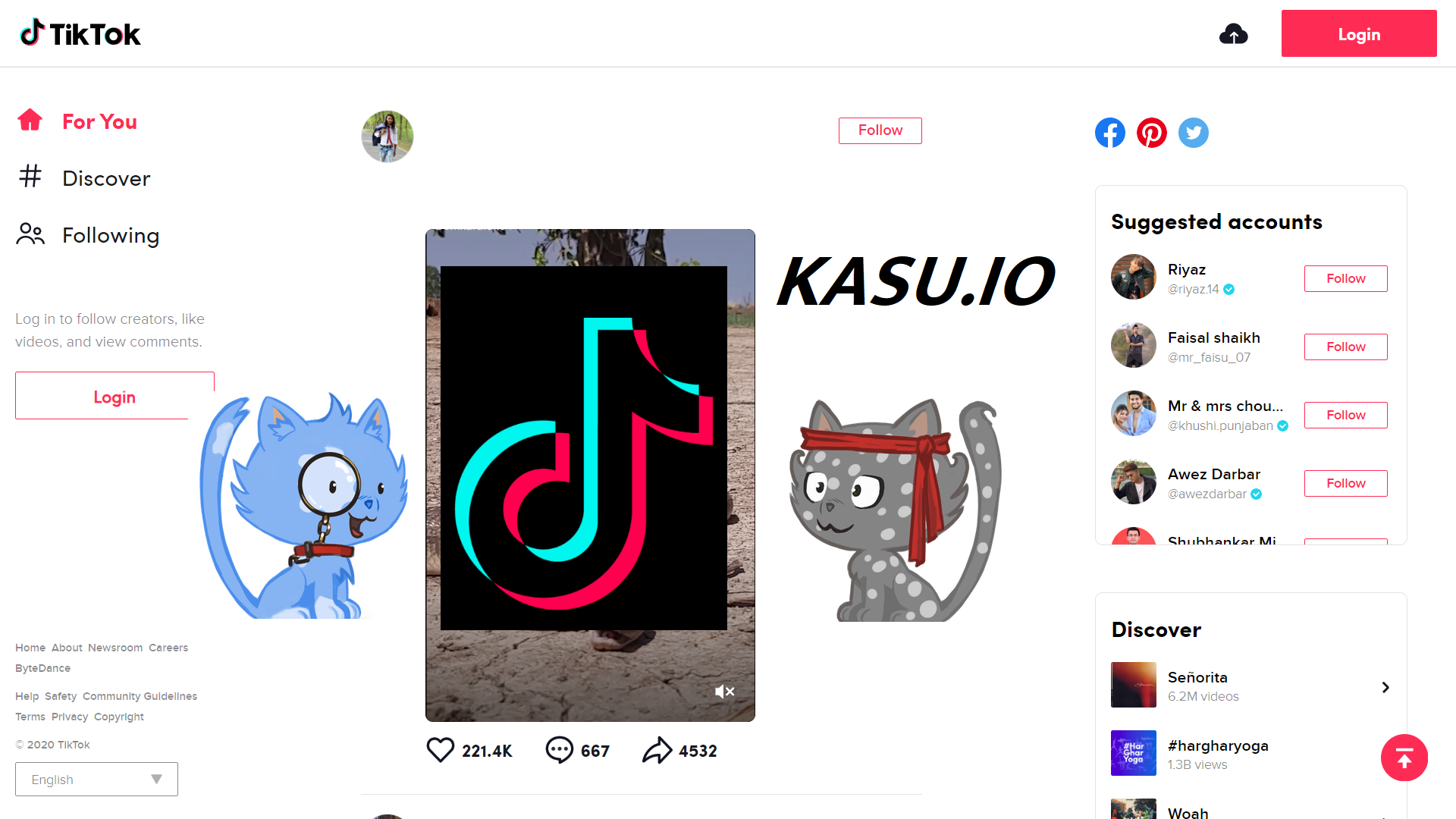 However, before you can monetize your following, you need to have an estimate of how much you have the potential to earn. That's why we've built an incredibly handy tool to help calculate your earnings on TikTok or TikTok estimated earnings. You can use the tool to gauge your earnings by moving the 'monthly sponsorship' and 'number of followers' slider according to your popularity.
Once you have figured out your potential earnings, it's time to get into action.
The biggest way to start making from your TikTok following by though using a tipping service like Kasu.io. The idea is to produce quality, funny and entertaining shot videos on TikTok and then end the video with a short link to your Kasu tip-jar.
This will help your audience know how to support and fund your content so that you can keep making more of it. Which brings us to an important question… how do you get TikTok famous?
How to get famous for more for more sponsorship?
Now that you've set your TikTok profile up, it's now time to focus on gaming and gaining more followers on TikTok to increase chances of sponsorships on sites like Kasu.io. Here's a few pointers for you to consider while trying to organically increase the number of followers:
Without a bio, image captions, a proper username or profile image, how will people know the account belongs to your brand? It might seem silly, but many users don't fill out their bios or use a link to a landing page. This is your one spot to drive TikTok traffic to your site, so optimizing your account is essential.
One bad thing you can do when trying to get followers on TikTok is to irregularly post content. If you're lucky enough to get users following you in the beginning, the last thing you want to do is make them forget they followed you in the first place.
Roughly 800 million TikTok users log on daily, so to cast your metaphorical fishing net even wider, try publishing a few times throughout the entire day. To deal with this, keep to a regular posting schedule. Typically, brands shouldn't post more than a few times a day, but whatever your cadence, keep it consistent.
If you're uncertain where to link, try marketing or product pages that relate to specific keywords, hashtags or campaigns on your TikTok account. Linking to your homepage is OK–but why not give followers a cohesive experience when moving from your bio to a site?
Additionally, keep your username as search-friendly as possible. If your business name is longer, shorten it to something your audience would recognize. Don't add numbers or special characters to your username.
Another important factor is TikTok's hashtag-based AI trending algorithm. You need to know when to hit the TikTok trend properly. Here's a few more pointers for you to consider:
The privilege hashtags (and area tag) can open your picture to an enormous and focused on crowd, and TikTok clients don't appear to get hashtag weariness similarly they may on different systems.
TikTok makes it simple to follow your devotees and post's impressions. On the off chance that you are hoping to increase a lot of devotees on TikTok, make certain to change your own page to a business profile so you can follow your bits of knowledge. Once exchanged, you can utilize the data to realize the prime opportunity to post. By doing this, you will get the most commitment which will thus give you more supporters. At the point when you're perusing content from makers and rivals in your specialty, note which hashtags they're utilizing on their most famous posts. You can likewise utilize a hashtag generator instrument to discover related hashtags.
The upside of well-known hashtags is that bunches of individuals are scanning for them, however the hindrance is that there's so much rivalry. You're bound to get saw inside a smaller specialty by utilizing littler, less serious hashtags. When you ascend to ubiquity in a littler hashtag, however, you're bound to scale the feed in the bigger hashtags. That is the reason it's a smart thought to blend it up and utilize the two sorts. #happythanksgiving may be very mainstream in November, however there isn't generally a point in utilizing it in February. Hashtag patterns rise and fall, and it's critical to ensure the hashtags you're utilizing are as yet current.
Build up your own marked hashtags to assist supporters with discovering you. As referenced above, you can get a lot further with a marked hashtag on TikTok than on different stages. You can even dispatch a hashtag challenge: an opposition where you challenge clients to make content (like a move or a melody) and label it with your marked hashtag. These difficulties work so well on TikTok in light of the fact that they get clients to motivate each other to make content. Try not to constrain yourself to only a couple hashtags — every one opens you to an alternate crowd.
One last important thing to keep in mind is this—TikTok limits inscriptions to just 100 characters. That implies that you have to keep your inscriptions straightforward to fit however many hashtags as could be allowed.
Conclusion
Hope this guide helped you in understanding on how to game the TikTok's trending AI and hashtags to get maximum followers and then use payment and tipping platforms like Kasu.io to make money and start earning by using your short but entertaining TikTok videos.
Keep checking this space for more such cool guides to grow your audience and maximize your earnings.